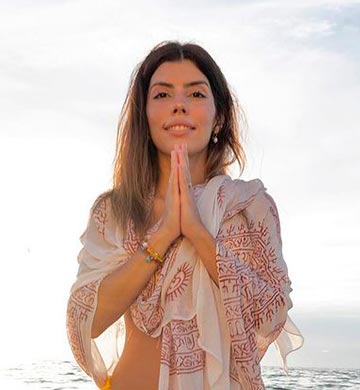 Karen comes from the advertising world and realized the need of including some kind of physical practice in her daily routine. She tried different disciplines, but among all of them, yoga was the most beneficial. She found through yoga the balance between the competitive executive world and her personal life.
Karen is a true believer that finding that time during the day to reconnect with your mind and body, is key to stay healthy and happy in life. In the pursuit of balance she understood that now is the right moment to share this philosophy with the community.
Interested In
Join Our Team?
Vestibulum libero nisl, porta vel, scelerisque eget, malesuada
at, neque. Vivamus eget nibh. Etiam cursus leo vel metus.
Sed laoreet aliquam leo

Cursus eleifend elit

Aenean auctor wisi