Skanda Yoga Teacher Training
THIS COURSE IS ONLINE
SKANDA YOGA CERTIFICATION ONLY
PAYMENT PLANS AVAILABLE!
INVESTMENT: $3,300
WITH $500 USD NON-REFUNDABLE DEPOSIT.
The Skanda Yoga Teacher Training course is available online for live streaming. The classes will also be cataloged for reference during the program.
The Yoga Alliance has allowed a provision that they will allow registration for students that complete an online Teacher Training course. The cost for the online live and on demand classes is $3,300 for Skanda Yoga Certification and Yoga Alliance registration. This option does not include regular studio classes. You will still have to pass 4 exams for certification (asana test, written test, final written exam, and teaching test). The teaching test should be filmed and submitted for review. You may be asked to make several videos until you pass and qualify for certification. This course option will also include a private with Anand and Sadhana, either thru live stream, or in person. You will also receive guidance from the course mentor for students to help guide you through the program.
BENEFITS:
Strengthen asana practice.
Deepen meditation practice.
Learn about mythology and philosophy.
Learn therapeutics and anatomy.
Learn how to assist students.
Enhance personal freedom and self-empowerment.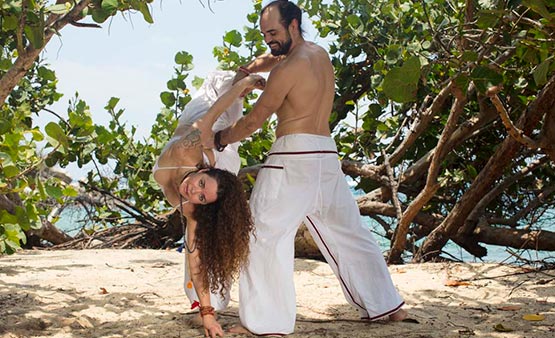 Teacher Training Topics Covered
Intro to Skanda Yoga and History of Hatha Yoga
Action an Alignment in Asana
Setting Spiritual Themes. The Power, Action, and Essence of teaching.
Scientific Stretching Techniques (anatomy of stretching)
Assisting students in basic poses
Assisting students in Advanced poses
Verbal Skills for teaching instructions
Review assisting and practice teaching
Anatomy of Chakras (diagnosing with pendulum)
Mudra, Bandha, and Pranayama
Yoga Philosophy and Mythology
Classical Yoga Philosophy
Vedanta & Tantra philosophy
Anatomy and Therapeutics (inner body)
Anatomy and Therapeutics (upper body)
Anatomy and Therapeutics (lower body)
Bhagavad Gita
Advanced Skanda "Practice"
Practice Teaching & Review
Sanskrit quiz & Therapeutics review
Teaching and assisting
Teaching Test
Adjusting and Assisting exam
Asana & Sanskrit exam
Final written exam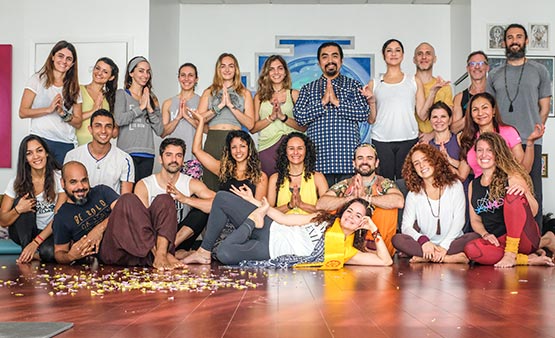 BOOK REQUIREMENTS
The practice of Skanda Yoga by K.F. von Roenn III.
Moola Bandha: The Master Key by Swami Buddhananda.
Hatha Yoga Pradapika by Swami Muktibodhananda.
The Key Muscles of Hatha Yoga: Scientific Keys Volume I by Ray Long MD.
13-Moon Natural Time Calendar by Jose Arguelles.
The Yoga Sutras (any translation).
Bhagavad Gita.
The Upanishads.