Skanda Yoga India Retreat
Connect with your Higher Self and the heartland of magical India. Experience the yoga practice and tradition like never before.
We will set strong intentions, connect to the divine, and honor the feminine principle during the Goddess worship of Navaratri.
We will chant lots of mantra, practice lots of yoga, and learn about mythology and philosophy. This is an invitation to transform yourself fully through total immersion in yoga for two weeks.
Meet Your Hosts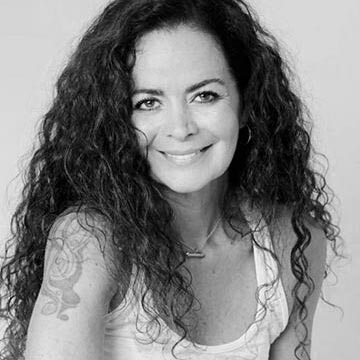 Sadhana Shakti
Sadhana Shakti is a teacher in the deepest sense of the word, in all aspects of life, she is a public speaker, a teacher of spirituality and the power of transformation, each individual who approaches her is met with absolute attention, compassion and integrity.
Sadhana currently leads yoga teacher trainings and workshops in English and Spanish, moon celebrations, and guided meditations. She has trained over 350 new teachers in the Skanda Yoga style and has conducted spiritual retreats in India and South America.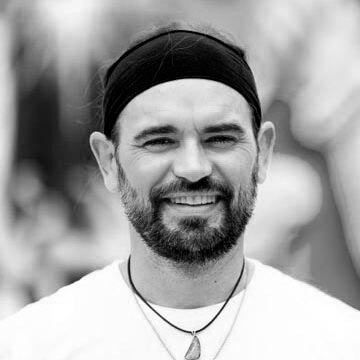 Ken "Anand" von Roenn III
Ken "Anand" von Roenn III (E-RYT 500) is the creator of Skanda Yoga (RYS), and is the director of the Skanda Yoga Teacher Training program. A practitioner for 20 years, Ken founded Skanda Yoga in 2009 after studying many hatha yoga traditions. Ken holds a B.A. In Philosophy, is a Level III Reiki Master, and is certified in Iridology. He was an Honors graduate in 2000 from the Yoga East Teacher Training program. He has led 19 teacher trainings in Miami and has published two books: "The Practice of Skanda Yoga," and "Classes of Enchantment."
Anand and Sadhana are making their third pilgrimage to the sacred mountain in Palani that is the main destination site for devotees of Skanda, the son of Shiva. This will be a bhakti (devotion) fueled retreat with lots of spiritual work. We will also be visiting the sacred Arunachala mountain, the ashram of Maharishi, the largest Murugan statue in the world (146ft), and the final resting place of the guru – Shri Mahasiddhar Kodi Thatha.
This trip will include 100 hours of advanced Teacher Training (CE credits) for those that have completed a 200hr teacher training program. This will be one section of the Skanda Yoga 300hr Teacher Training. The course will cover teaching Skanda Yoga sequences, adjustments, advance work with props, decoding Hindu mythology, the stories behind asanas, and worship of the Mother Goddess.
This retreat is for anyone with an adventurous spirit that has a deep desire to learn and grow as an individual. This trip is not for people that are attached to their personal routines or who have fear of the unknown. If you are unsure if this trip is right for you then please feel free to contact us with your questions or concerns.
Included in the Retreat:
Chennai Airport – Hotel transfer (round trip)
5-star accommodations
Breakfast
Skanda Yoga Classes
100hrs of Teacher Training
Transportation with private driver throughout trip
Entrance to all temples and tour guides
Spiritual life coaching with Dr. Richa
Not-included in the Retreat:
Airfare
Massages or ayurvedic treatments
Lunch/ dinner
Travel insurance
Testimonial
Melina India 2018

There comes a time in the life of every yogini or yogi when they decide to deepen their practice. A trip to India then becomes a rite of passage to that next level of practice not only in the physical realm but also the cultural and the spiritual. Should you sign up, this expedition you are about to embark on, is a journey within as much as it is without. India is indeed a magical land that presents our western minds with mysteries as well as challenges. And there is no better way to experience India than under the guidance of our two amazing teachers Sadhana Shakti and Anand. They have tirelessly devoted their lives to discovering the best ways of yoga instruction and how to transmit their knowledge in order to inspire change in all of us, to better our lives, to bring love and light to our shared consciousness. Our Skanda yoga trip to India was the trip of a lifetime and I can't wait to be able to join our teachers on another adventure of self-discovery and yoga bliss.
India Yoga Retreat
October 14th - 29th 2023
Cost: $4500
Contact us: Sadhana (786) 487-7123 - Anand (305) 773-1911
Skandayogastudio@gmail.com