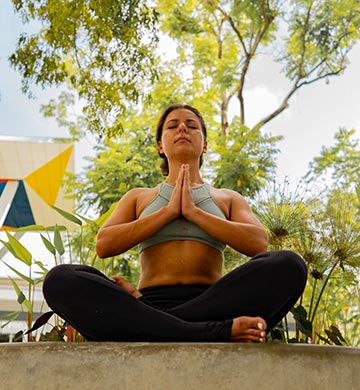 Whether you're a seasoned yogi or a beginner, join Tatiana on a transformative journey that began with her own inspiring encounter with Skanda Yoga in 2016. This unique yoga style, is characterized by its fusion of traditional yoga postures, intelligent sequencing, and a focus on developing strength and flexibility. After a brief hiatus to pursue her studies in architecture, Tatiana is thrilled to return to teaching this empowering practice.
Skanda Yoga is renowned for its dynamic and challenging nature, designed to push your boundaries and unlock your full potential. But fear not, for in Tatiana's class, you'll discover a warm and welcoming atmosphere that embraces practitioners of all levels. Skanda Yoga encourages you to explore the practice at your own pace, ensuring that everyone can find their own path within it.
Expect a class filled with inspiration and the opportunity to grow, no matter where you are on your yoga journey. Tatiana is here to guide and support you as you rediscover the joy, strength, and mindfulness that Skanda Yoga offers. Join Tatiana and embark on a profound exploration of body and mind through the transformative practice of Skanda Yoga.
Interested In
Join Our Team?
Vestibulum libero nisl, porta vel, scelerisque eget, malesuada
at, neque. Vivamus eget nibh. Etiam cursus leo vel metus.
Sed laoreet aliquam leo

Cursus eleifend elit

Aenean auctor wisi
healthy life.